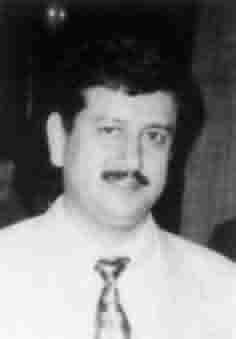 D. J. Bagchi
CEO
Dear Shareholders,
I take this opportunity to introduce you to the 'SAHARA GROUP' of Companies encompassing interests in different fields that include Infrastructure & Housing, Media & Entertainment, Finance, Life Insurance, Consumer Products, Manufacturing, Services & Trading among others. Sahara commenced business operations in 1978 with a meager capital of Rs. 2000. Today, in a span of 31 years Sahara has become a business conglomerate worth more than Rs. 215000 crores. With the objective of making the dream of home ownership accessible and affordable to the common man, the SAHARA GROUP acquired Livewell Home Finance Limited, renamed later as Sahara Housingfina Corporation Limited (SHCL), a company registered with the National Housing Bank (NHB) and listed the Bombay Stock Exchange (BSE).
The Company conforms to the Directions including that of prudential norms issued by NHB. As on 31st March, 2009, the company has achieved a business of Rs.375.40 Cr Login and Rs.233.81 Cr Sanctioned and Disbursement of Rs.178.83 Cr. (cumulative). The NOF at present is Rs.20 Cr (approx). The period, after takeover, has proved the ability of its manpower and systems and procedures introduced for the new business. The company has traversed its journey through its share of difficulties in repositioning itself and is now in a position with confidence to take off for high volume of business.
SHCL today operates from four regions (Kolkata, Lucknow, Hyderabad and Mumbai) and thirteen branches (Kolkata, Asansol, Siliguri, Ranchi, Durgapur, Lucknow, Gorakhpur, Kanpur, Mumbai, Pune, Hyderabad, Vijayawada and Vishakapatnam) and is serving its customers through attractive and competitive home retail schemes
The challenge before the Company today is the growing transaction costs, more particularly the cost of funds and mobilization of funds for further expansion and development. I am confident that with the trust and confidence of our customers, investors and the lending institutions, SHCL will be able to establish itself as a prominent player in the Housing Finance sector in India.
I would like to express my appreciation and gratitude to all the employees, Shareholders, Banks, Financial Institutions and service providers channel partners, counselors, who have contributed to this success.
D. J. Bagchi